The Opus of Clicks;
When Art is your Business and Business Becomes Art.
To be between an artist and their art supplies can be a dangerous place, but Opus figured out a long time ago that instead of being a barrier between creator and creation, they could be a collaborator, a partner, a helping hand along an artist's journey. Their own journey as a business began in 1974 when David van Berckel opened a small framing store on Granville Island in Vancouver. Opus has since grown into a globally renowned art supply store, with nine locations throughout British Colombia. However, they still like to stay close to their roots and maintain their original business ethos of "small is beautiful"; priding themselves on their expert and attentive care.  
Being experts in assisting themselves, they knew when they needed some expert assistance when it came to connecting their community to their digital environment; and that's when Molsoft were called in.  
PREVIOUS PLATFORM
WordPress – CMS
Epicor's Silk - ERP, Software & POS
Epicor's Sagro - Ecommerce Software
USE CASE
Data migration
eCommerce and POS migration
UX & UI redesign
Custom theme development
ERP Integration team support
NEW TECH STACK
Shopify Plus - eCom & POS
Acumatica
Gorgias
Klaviyo
Rewind
CHALLENGES
Opus' original online issue was TOO MANY CLICKS! This became apparent because they have a lot of products, that have a lot of variants, and all these products only had one searchable category tag. This made it so that you would have to restart your search for every single item. 
"A lot of the work was quite manual. Our old system didn't allow for items to be in more than one category, so items could be difficult to find. Also, every item was a unique item, there could be no parent items or variants for sizing so the collection views sometimes were very overwhelming."
Dani Ngo - Marketing Assistant | Opus Art Supplies
The second blaring issue was that their customers have several classifications (member, memberpro, student, etc.) and they offer more than just products (events, classes, demos, etc.). So, with all the iterations of customers, products, and product types, navigating their website could be difficult, confusing, frustrating, and "overwhelming". Likewise, they needed to integrate their online store with their physical store and warehouse via a comprehensive tech ecosystem that could be operated easily by both their staff and customers.
As these issues were investigated, it was discovered that the issue truly underpinning everything was that Opus was running on old technology. Everything from their outdated site design (which remember is being visited by highly design-minded people) to their database storage, to their in-store POS and the inventory system that was connected to them both; all of it needed to change. It needed to be migrated and updated onto new platforms with modern inter-technology connectivity, to make everyone's life easier! 
The issues were so fundamental that the challenge was essentially to start anew; a digital renaissance for Opus, if you will. A full migration of the ERP, POS, database, and eCommerce platforms; all at the same time! Opus needed a blank canvas on which Molsoft could draw up nouveau UX & UI design, a place where all their customers could land on one homepage and get to where they needed to be without getting frustrated or overwhelmed. They needed a fully integrated Opus tech environment that could seamlessly collect and relay relevant information to all relevant parties so that customers and staff could enjoyably transition from in-store to online, and back again; and no matter how they shopped it would be updated and traceable in real-time.
"I was excited to be on a more modern solution that was more standard within the industry."
Dani Ngo - Marketing Assistant | Opus Art Supplies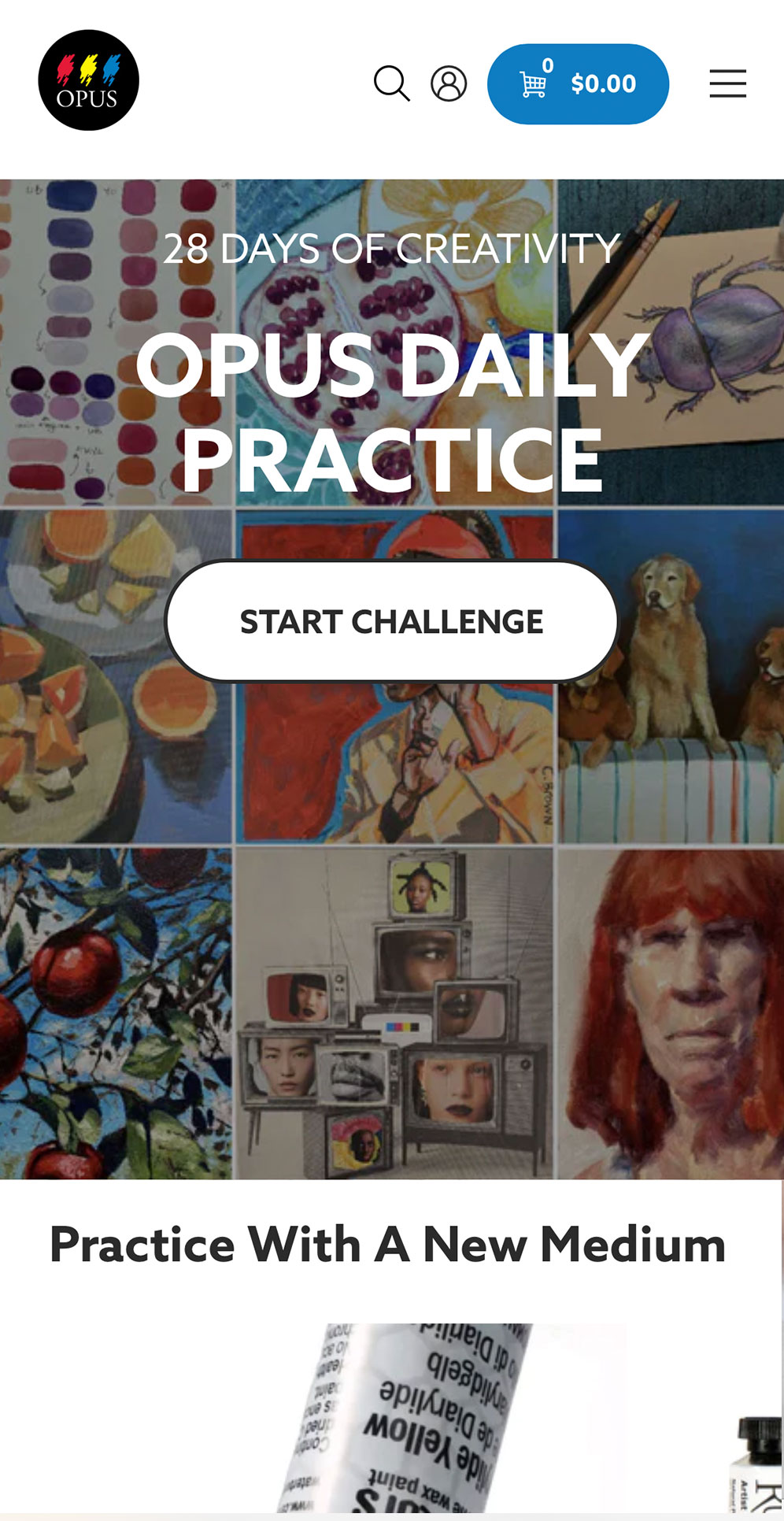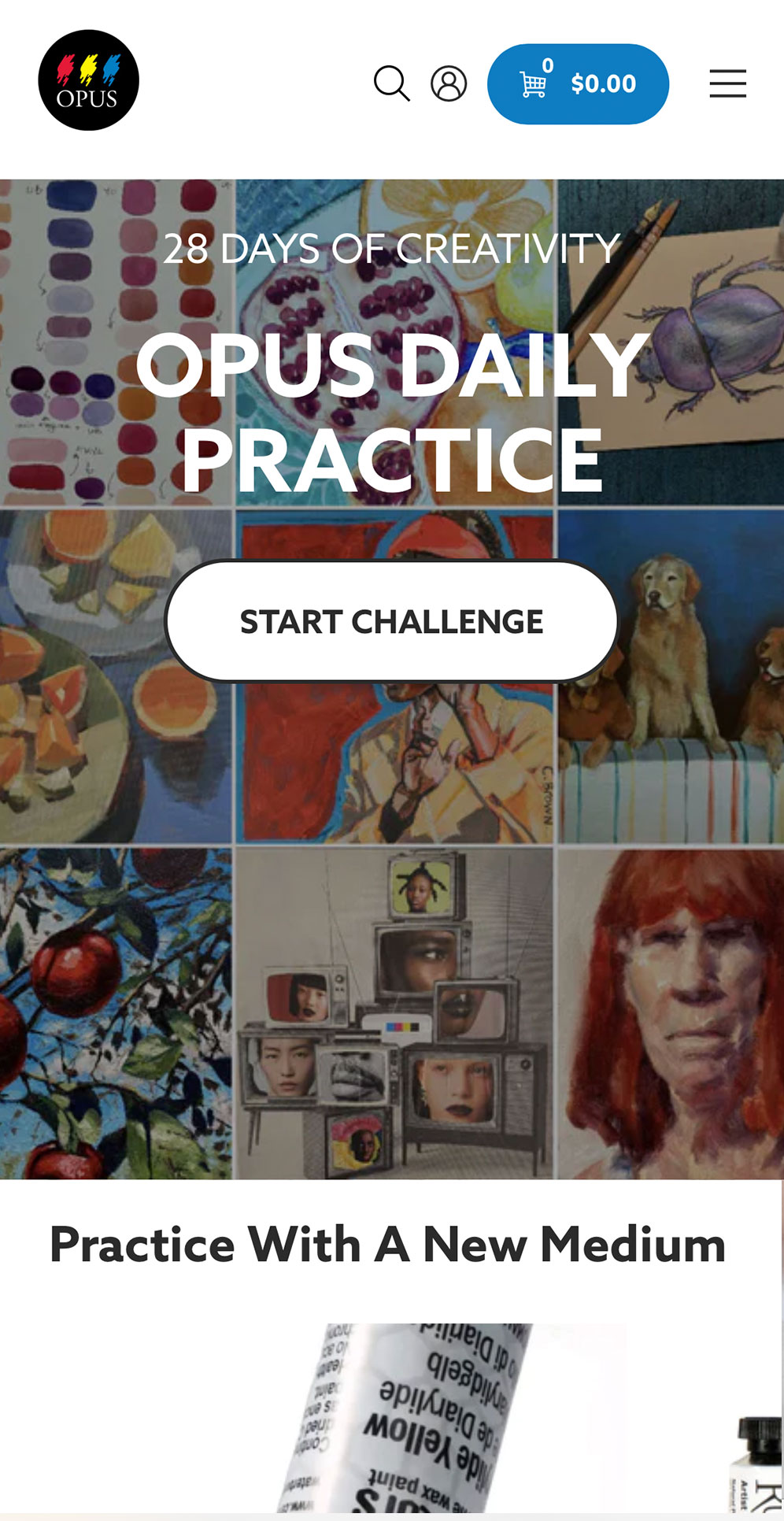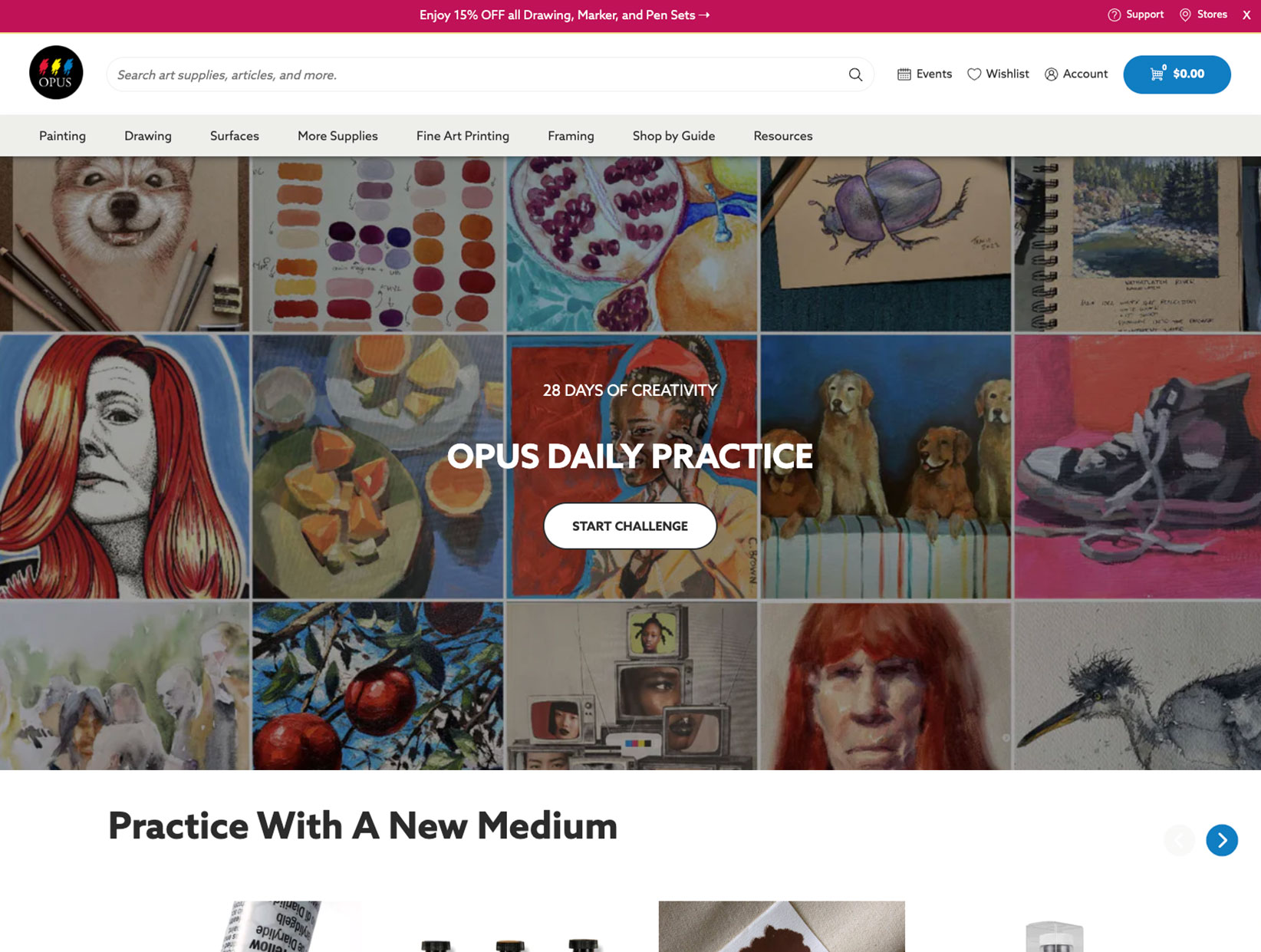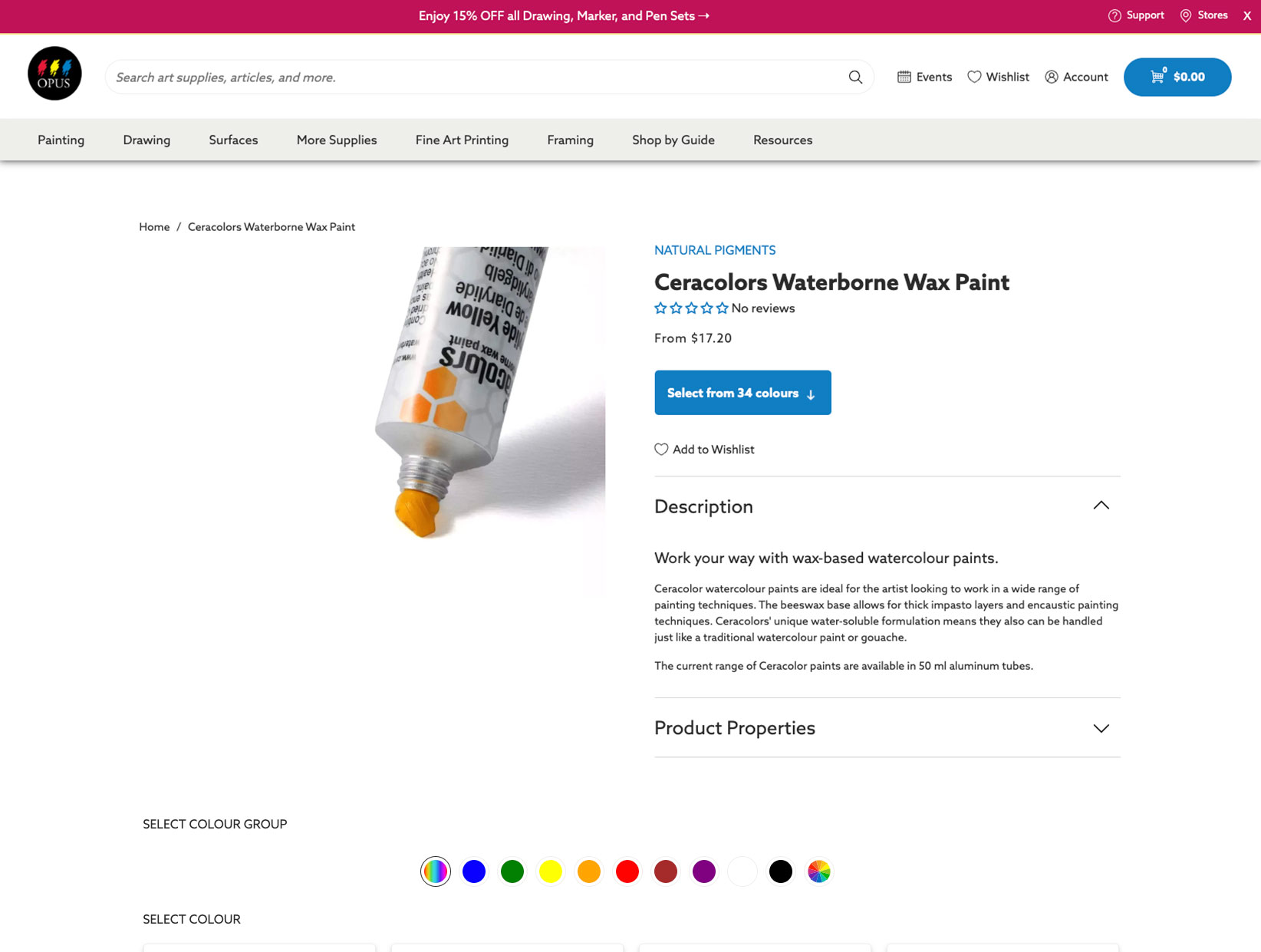 The grand solution was a migration onto a completely newly designed website on Shopify Plus that was fully integrated with an in-store Shopify POS Pro system! The inter-technology connectivity allowed for enhanced searchability of everything in inventory, streamlined checkout, and provided an overall more navigable and pleasant shopping experience. 
The solution for Opus' complex customer classifications and offerings issue, was to integrate the system with Klaviyo, which helps track and enhance the relationships between Opus and their customers, and by using Acumatica, which is a database software that can store and maintain this complicated data. 
Lastly, to go a step beyond simply resolving issues, Molsoft also integrated Shopify Audiences with the Opus system. This will help them find new artists to assist, and to further grow their outstanding clientele along the lines of the deep roots they set, manicured, and maintained since the '70s. 
"The improved search functions, filters, tags, parent products with variants, image capabilities, the list goes on!"
RESULTS
Only the early results are in but so far there have been marked improvements in the website's conversion rate and the returning customer rate (see below); both strong indicators that the UX overall has been vastly enhanced. 
The number of clicks to checkout has gone down from six to three per item, but with better groupings of items, customer tracking, and suggested associated products, the overall number of clicks per shopping experience is even more notable. 
By every metric available the results have been overwhelmingly positive, and every indication is that these improvements will continue to accelerate as time with the newly fully integrated system progresses.
Increase of the conversion rate
increase of returning customer rate
less clicks to add-to-cart
more in house flexibility & efficiency
Migrating Opus to Shopify Plus has greatly improved: the UX, the ease at which staff can connect their physical and digital operations, and perhaps most importantly, makes their eCommerce store more accurately reflect their company culture. Molsoft continues to work with Opus to further optimize their commerce ecosystem, and what is already great is always getting better. All together this allows Opus to focus on their true purpose: helping artists make art.