Getting Kozy
with Molsoft;
Modern Shopping for Your Classic Comforts
Kozy is a company that specializes in giving you that feeling you get when its winter and you're sitting inside by the fire with your friends and family, sipping on hot chocolate out of your favorite mug (with maybe a drop of liquor in there), with an uber comfy throw blanket that matches your toque, and your giggling as someone tells a funny story that just happened to them…you know that feeling? If you don't you should definitely check out Kozy's new website; a site that has recently been migrated onto Shopify Plus by their partner Molsoft, who redesigned, rethemed, and fully updated it to reflect that special Kozy feeling.
CHALLENGES
The challenge was to replatform onto an eCommerce system that could not only bring Kozy's online presence up-to-date, but could also keep up with their projected growth over the next five years; and all of this needed to be completed before Black Friday Cyber Monday (BFCM) rolled around! What was needed was a full migration onto a cutting-edge eCommerce platform, a platform that was easy to navigate for customers, easy to update for employees, and one in which you didn't need to worry about mountains of data causing any problems. It needed a continuously modernizing UX & UI design that embodied the Kozy feeling well into the future, and it needed to be done quick! 
There were a few additional considerations: the new platform needed to have a very big site map to easily navigate their large number of categories and products. This needed to be able to handle the conversion of bilingual data with a lot of metafields. It needed to simplify the shipping process, with the automatization of notifications for certain dropshipping suppliers, and with a custom connector between the customer SQL database and the new platform (resolving the added complexity caused by their inventory being in multiple locations, and things like gift cards being issued and used in various locations).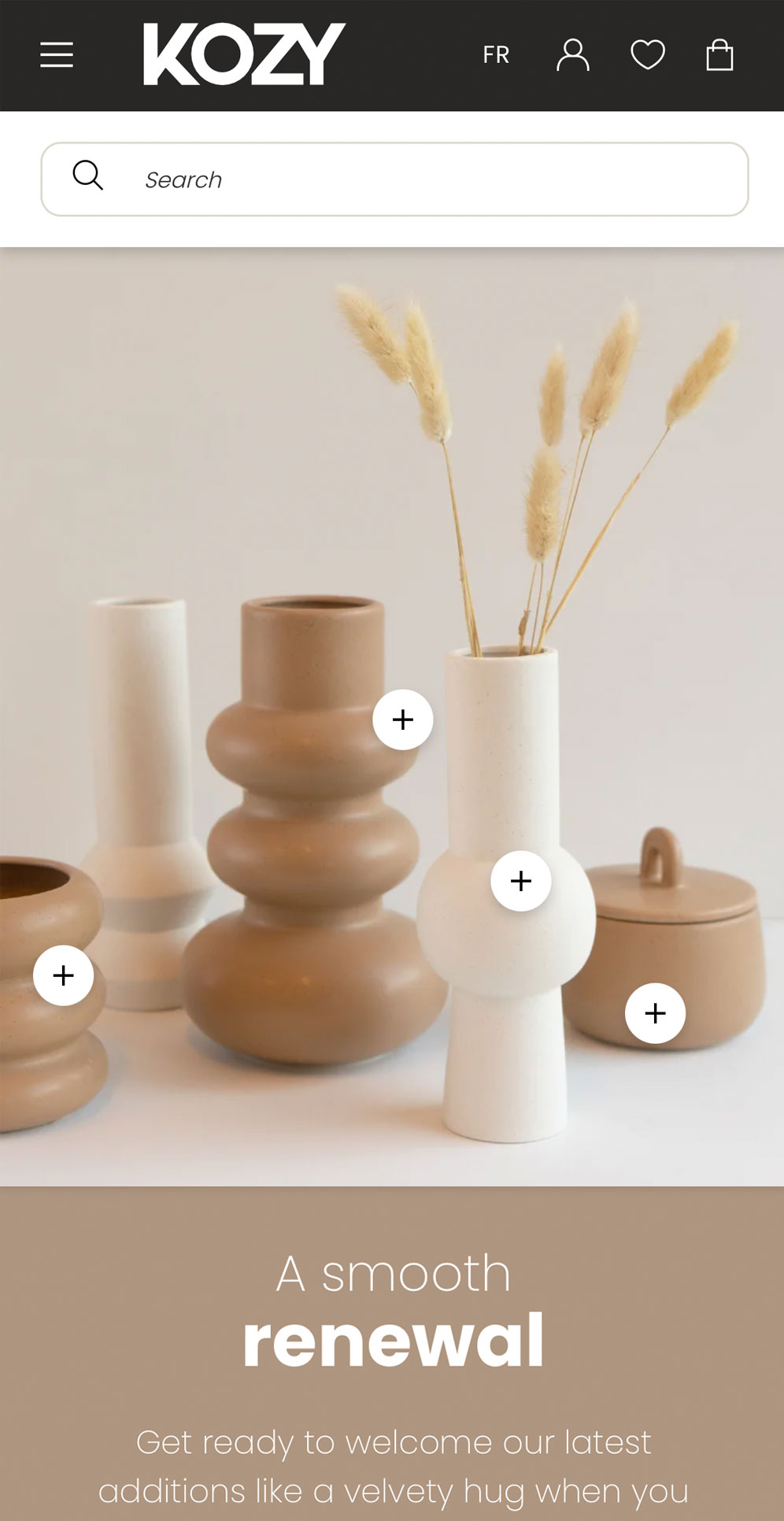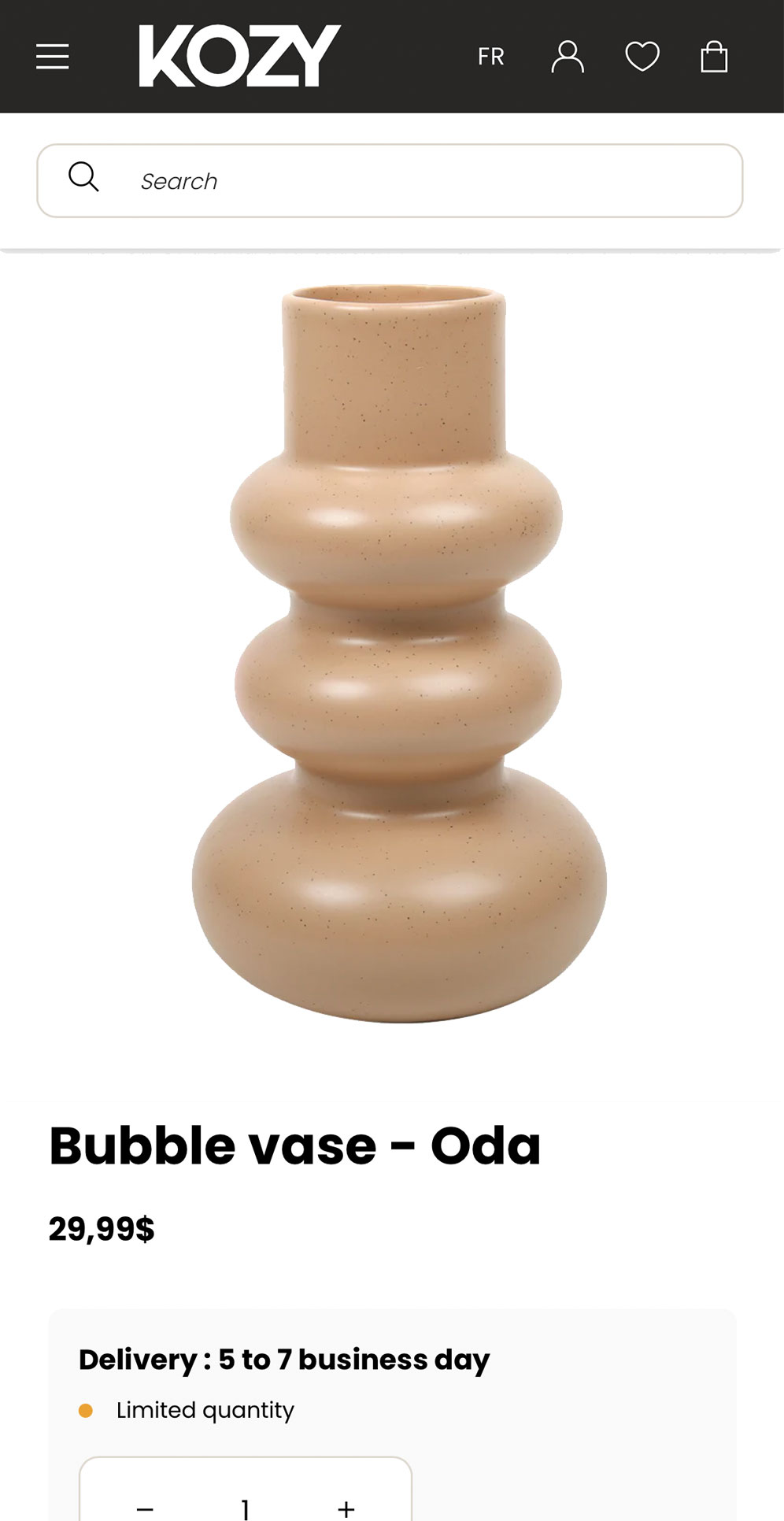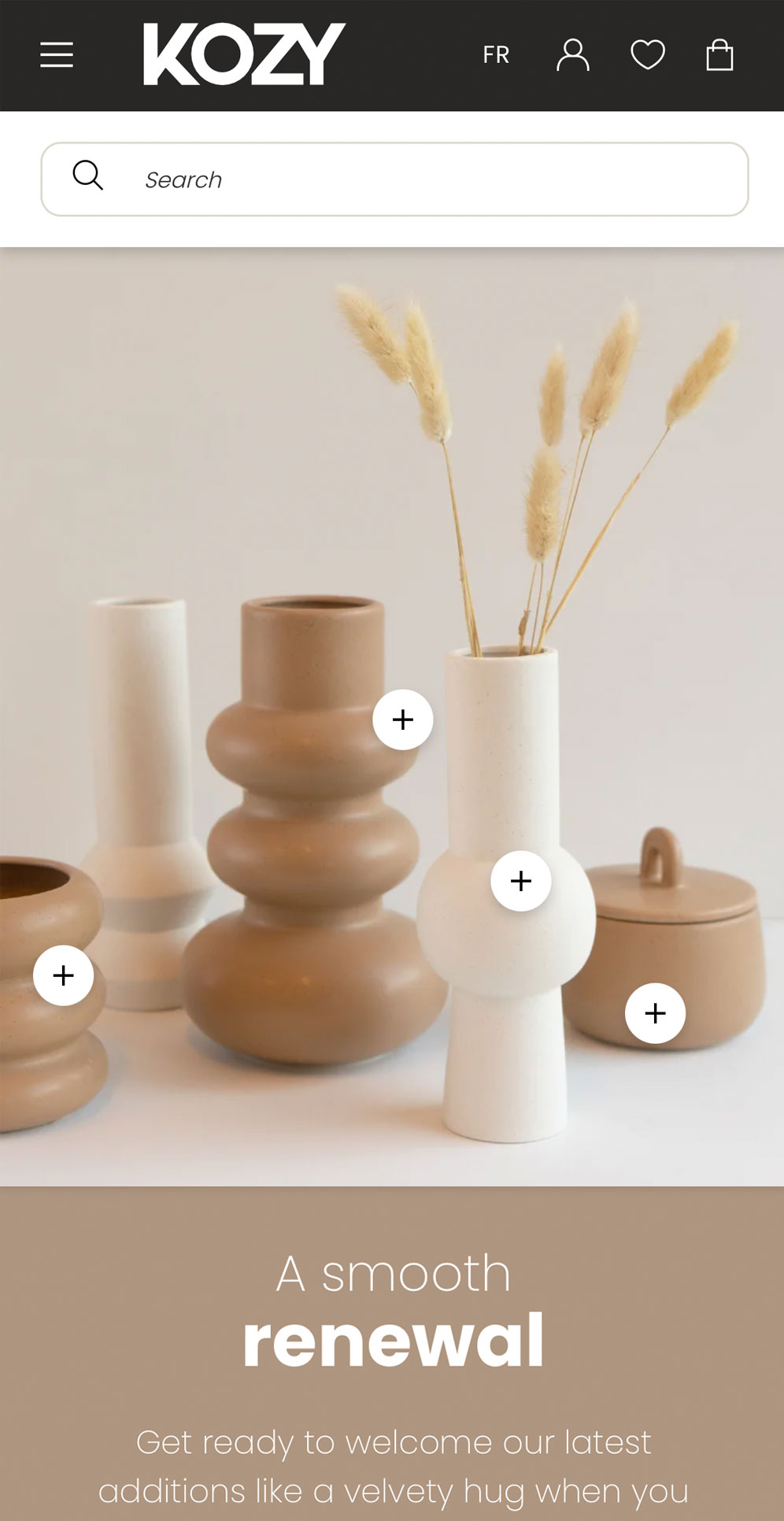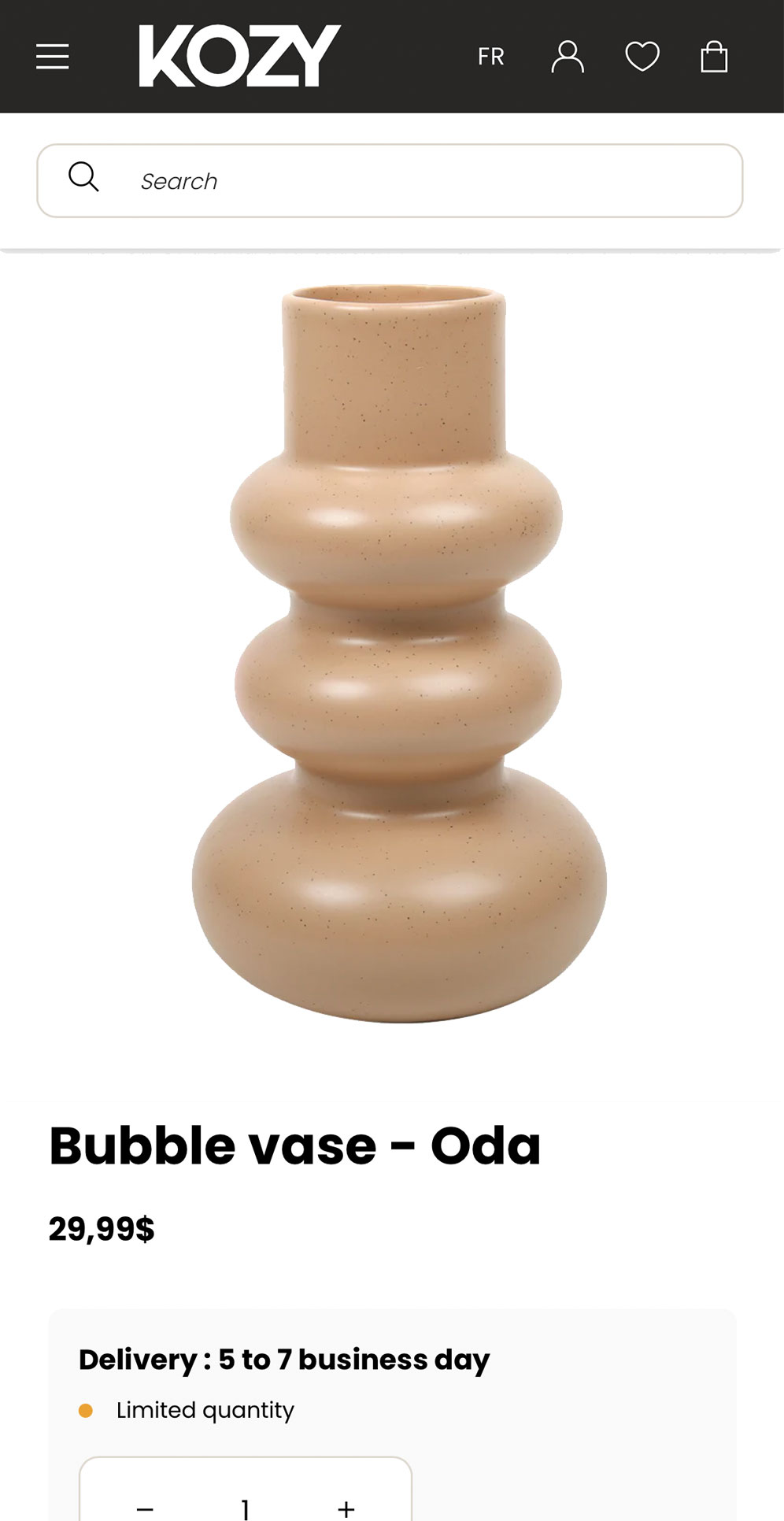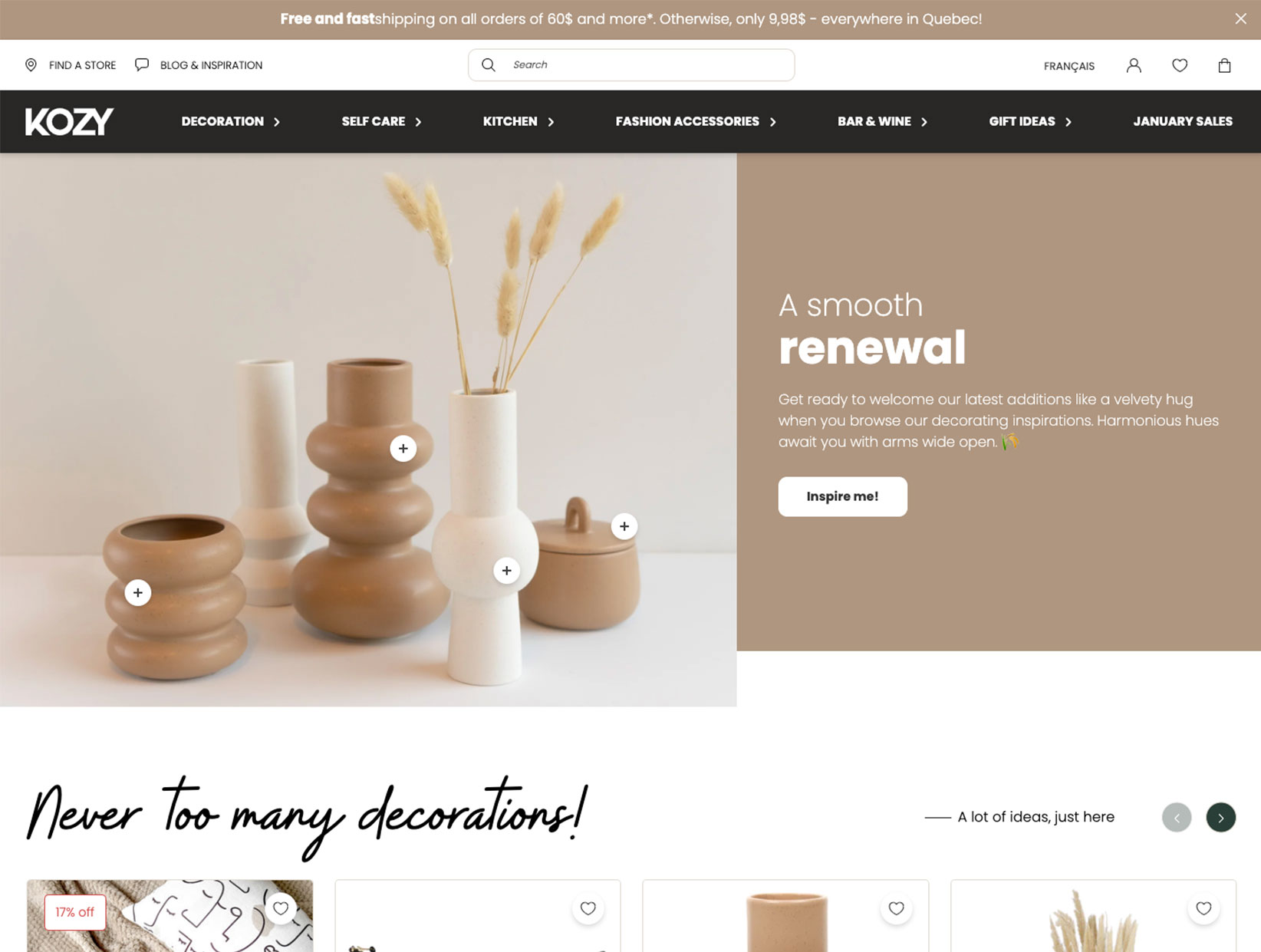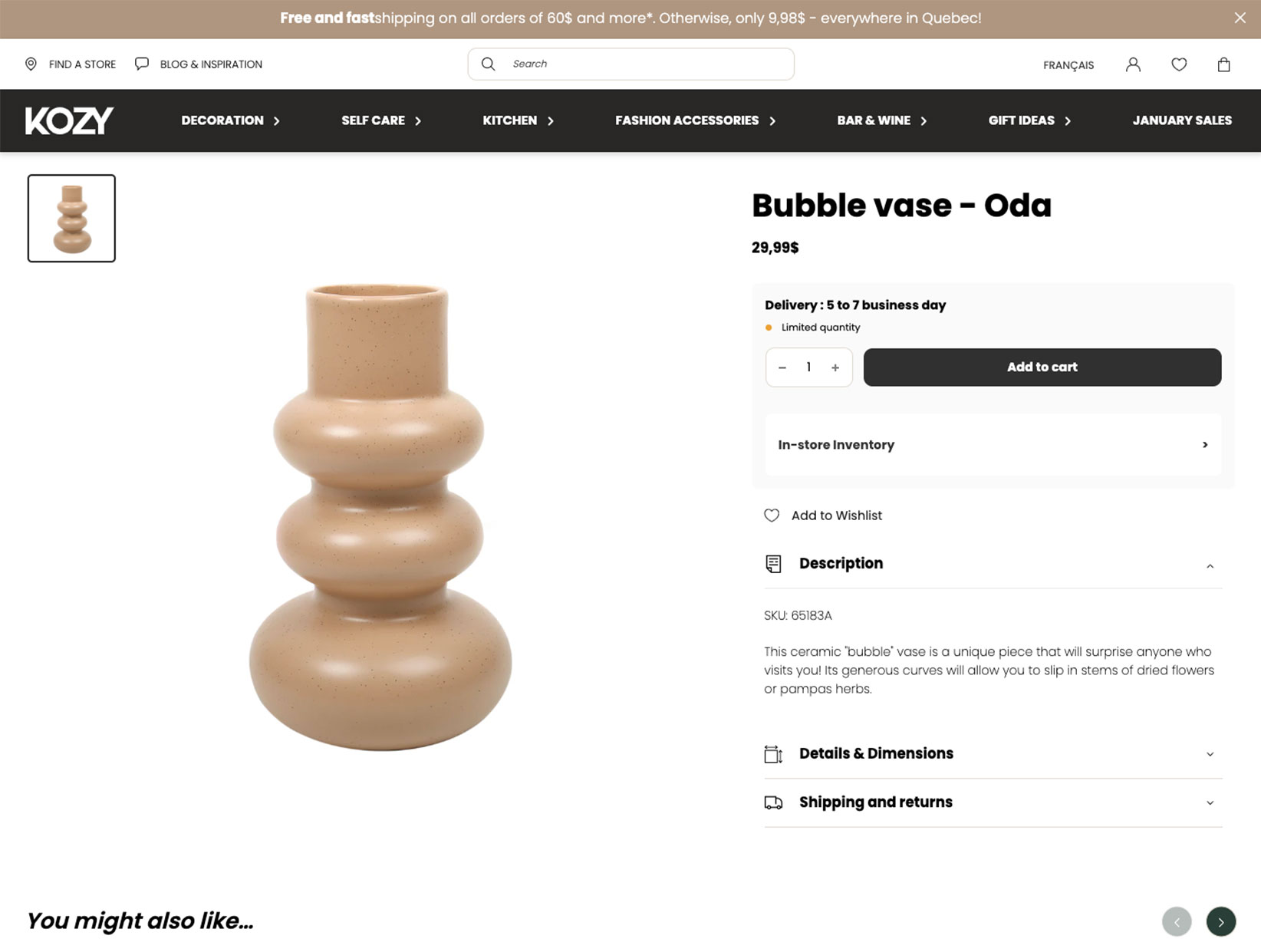 Using Shopify Plus and Klaviyo, Molsoft found a holistic solution to Kozy's eCommerce needs. They made a custom Shopify Plus website that achieved all the objectives. Making a website that is quick and easy to use for both customers and employees, one that connects the website to the POS, gift cards, and inventory system instore, and one that has all the additional services and features that were lacking before. But perhaps the best solution of all is how the website is now adaptable, able to grow with Kozy as they expand in the market, while always maintaining that Kozy affect. 
RESULTS
From Kozy's perspective the website has been modernized; it is no longer slow, crashes, or fails to complete a transaction. Instead, everything now runs smoothly, speedily, and is vastly simplified. Best of all, they don't have to worry about it not working, driving away customers, or taking away from that Kozy feeling. 
On the customers end, the data is only just starting to roll in but already, in the first quarter with the new system, the CR (Conversion Rate of shoppers to buyers) has increased by 13% and the AOV (Average Order Value) has increased by 17%! Looking a little further into these numbers we see that there has been a significant increase in sessions where users: 'add to cart' (+96%), 'go to checkout' (+43%), and sessions where users actually make a transaction (+12%); with a telling 17% reduction in the number of users who abandon their cart. Great results!
increase sessions with add to cart
increase sessions with transactions
Kozy enjoyed Molsoft's communication, ability to meet the strict deadline of BFCM, quality of work, expertise of the team, and understanding of their business model and aspirations, but most of all they are enjoying the final product, the new eCommerce platform on Shopify Plus! Finally, they have a cutting-edge platform that gives their customers the Kozy experience before they even buy their Kozy products.  
"Molsoft allowed us to build a website with a solid infrastructure that was able to meet our expectations. Their ability to understand our business model and brand image has enabled us to serve our customers on a platform that better suits their needs and increase our daily operations with features that are adaptable and cutting edge."
Marc-André Lambert, Marketing Director, Kozy