Branding: optimize your personal brand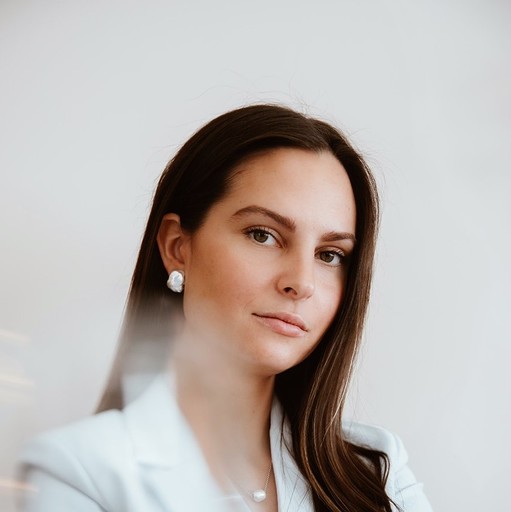 By Catherine Rinfret
Mar 10, 2021
Here are some ideas and tips to optimize your brand image:
1. Build your brand through you, your personality.
An interesting case study would be the biography of entrepreneur Sophia Amoruso, a self-taught entrepreneur who started her career by creating a fashion retailer called Nasty Gal. Along with the wild success of Nasty Gal, Sophia ensured that her personal brand was at the forefront through her personal presence on social networks. Her first book Girlboss was a bestseller, and when Nasty Gal turned a corner and went bankrupt, Sofia had her personal brand to fall back on - even though her first business had come to an end, her audience always felt that she knew her, they loved her and were thrilled to see what she would do next.
2. Share your experience and knowledge.
If you've been successful in your career, you've already reached a peak that many would like to see. If your life has not always been easy, if your climb to the top has been filled with challenges, share that knowledge with the world. Be personal, storytelling is now in the corporate world. Career memoirs are devoured by the general public and have the potential to change an unprecedented number of lives. If you want to get your story out in the open and write it down; you can hire a ghost writer, my advice: ¨Si you don't have the tools to do it, hire someone who can. And even better than you.  
3. Publicly support other entrepreneurs and your audience.
Especially when you are in business, supporting your community and supporting other entrepreneurs has a positive impact. There is a misconception about many CEOs that they are only for themselves. You can do this through your social media platforms: write articles supporting other brands! Introduce inspiring people! Write articles about your mom, family, friends or anyone who helped make you who you are! A great way to do this is to host a podcast. A podcast is another way to let your audience know who you are as a person, what interests you and why. It's a platform to use to share and do "good," which means growing your own personal brand and as a way to publicly highlight other while inspiring your audience. 
4. Be Real!
Part of building your personal brand in an authentic way, as discussed, is to reveal who you are first and foremost as a human being and as a business owner; to disclose more of what interests you and how you got to where you are. An audience appreciates a human personality like them! Behind the screen is a person. What are you struggling with? Be open about it. Being open about your specific setbacks will inspire others who suffer the same things and bring a profoundly human warmth to your overall brand. Being a little more open and vulnerable publicly reinforces the authenticity and trust of your audience. As a woman these days, showing our sensitive and human side in business is not seen as a weakness but more as a strength.
5. Find a niche, an edge, something that sets us apart and shape it. 
 6. Join professional networks.
Attend events, conferences, networking evenings where you can talk about yourself and your project. To define the relationship that develops in these networks, she speaks of "cooperativeness," a mixture of collaboration and competition. You have to meet people without trying to sell anything, simply to broaden your relationships. You have to help them, make them trust you. It takes time and energy, but you will get a return on your investment. 
7. Master the art of storytelling.
8. Banish negative terms when talking about yourself. Work on your self-esteem.
And keep on thriving!