In the orange seat: VP Marketing at XPN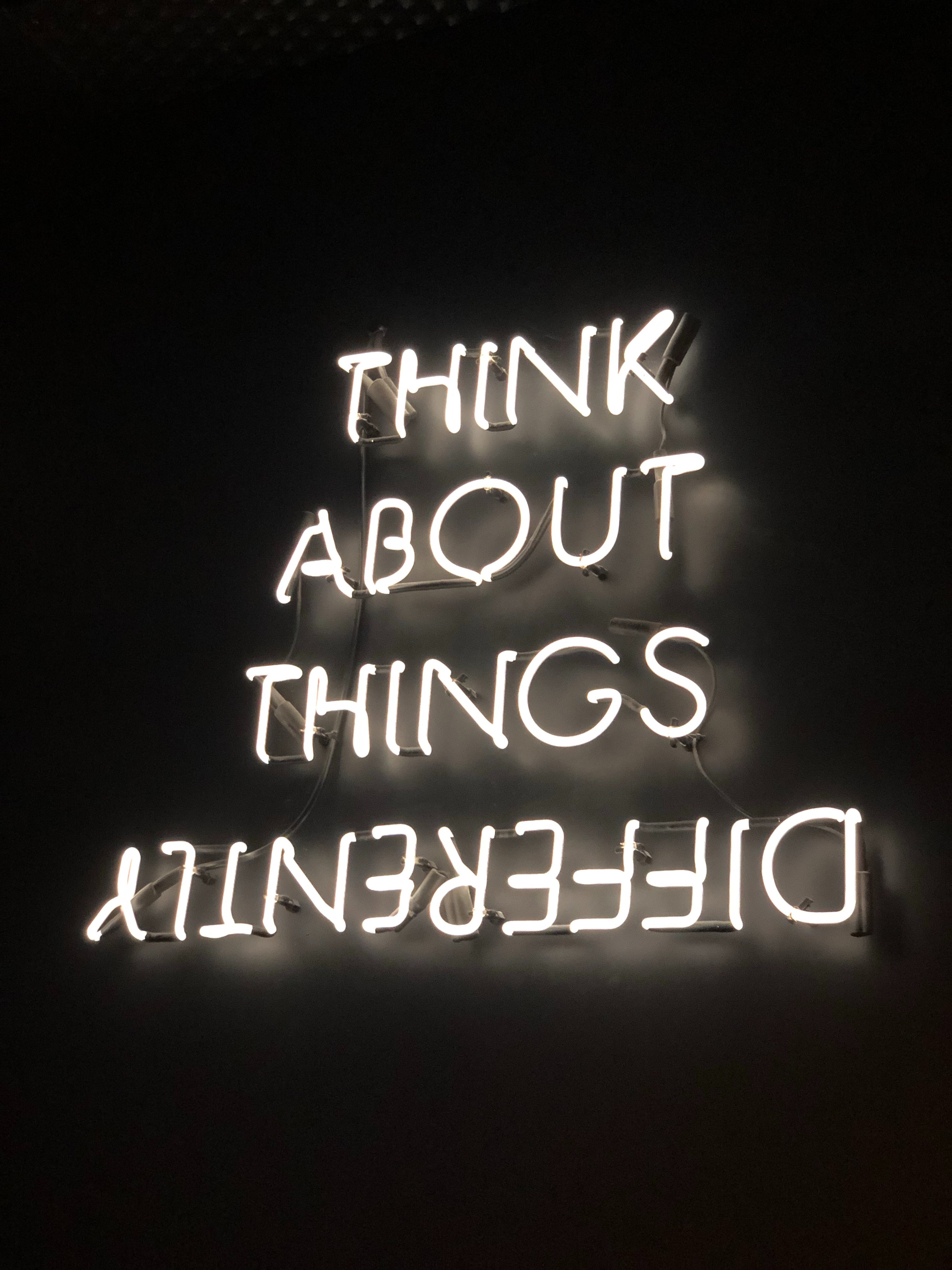 By Kate Lalic
Sep 22, 2021
Learning the ins and outs of the industry by buying the eCommerce operating license and starting a new venture in a new city, let's take a look at Cimon's entrepreneurial journey.
In the orange seat this month we have: Cimon Brouillette, VP Marketing at XPN. Cimon was a speaker our last Shopify Meetup, in case you missed it, we have all his answers down below! Learn about his entrepreneurial journey, his decision to move to Quebec City and the opportunity to buy the operating license of the online store and manage entirely the marketing department. What a story! 
Q: Describe your company in one word:  Quality: Quality of advice, products, customer experience.
Q: What is the story behind the company, how it all started? 
A: The company was founded in 2003 by Daniel Bérubé. Born out of his passion for training and the lack of quality in the supplement industry, he decided to turn things around and founded XPN on the premise that a company shouldn't diminish quality for profit. After almost 20 years, we are proud to offer one of the most complete supplement brand in Canada, entirely formulated and manufactured in Quebec City in our own Good Manufacturing Practices certified factory & also all approved by Health Canada! More than 150 products are available according to your needs and goals. XPN has a strong presence in Quebec, but is currently growing the rest of Canada and American market. We also export overseas by container, such as in Dubai and Croatia.
 Q: What is your entrepreneurial journey like?  A: Honestly, I always thought I'd be the safe guy with a «normal» job. 10-15 years ago, back when I was a teenager, I was looking up to my brother which was truly invested in multiple projects & businesses and I was amazed by his capacity to manage all this simultaneously, and always told myself I'd never handle that much of pressure / stress later in my life. Fast forward in my early 20s, I finally dropped out of my civil engineering program (after 4 years into it!) to pursue my photography passion/career. You should have seen my mom's face when I've announced her that I wasn't planning having any diploma. At this point, I was combining full-time study in Montreal, 3- hours commute every day, 25-28 hours work shift at a local grocery store, 2-3 nights a week as bar photographer, etc.
During the 4-5 following years, all this inner «entrepreneurial» journey started growing in me – even though I never really wanted this. I was just doing what fueled my own self: worked all these years as a freelancer in/out the automotive industry: photography, clothing brand, worked as sales director for Scale Suspension. Through all these years in the automotive niche, I've met tons of people, including Dale, Dan's son (XPN founder). In 2015, I've proposed, in exchange for a 150$ monthly supplement stack, to manage their social media platforms (Facebook + Instagram). 8-10 months later, Dale texted me to offer me a full-time job, directly in Quebec city. My reaction was: « You know I don't have any background AT ALL in marketing / or any diploma? ». The answer Dale gave me was epic: «We know, and we don't care at all. We love what you do, and we believe in you. » 2 weeks later, I decided to jump & move from my hometown (St-Hyacinthe). They warmly welcomed me, helped me integrate into this great life change, far from my family and close friends. 2 years later, in October 2018, the opportunity happened: buy the operating license of the online store and; manage entirely the marketing department.In 5 days, September 26 th , I will be celebrating my 5 years in the wonderful city of Quebec: the best opportunity and decision I have ever taken in my life.
 Q: When did you decided to take the leap of faith of becoming an entrepreneur? and when did you make the shift to online (ecommerce)? 
A: I've always worked like if it was my own business, no matter what it was, I've always put my heart into my different jobs & focused on building relationships with the people I worked with. And this, was always the BEST and Only way to ensure sustainability. I think that I was lucky to be at the right time in the right place (especially for XPN), but I also think that if we didn't entirely dedicate ourselves to our job & do more than what was expected, we would not be where we are today. I am forever grateful for every opportunity I had in my life, as a freelancer and as a business owner because there's tons of hard-working people out there. It could have been someone else – and I remind myself this every day.
Q: How do you maximize your omni channels and keep a continuity in your
brand online & in physical stores as well? 
A: Our way to maximize our omni channels was by doing things the competitors didn't do to be seen &; heard of:
-  Offering the best customer experience in store, online (customer service,
express delivery, easy returns)
-Being continuously on air/TV (RDS sports campaigns)
-91.9 sports radio in Montreal
-Supporting young athletes like Raphael Lessard
-Partner with local franchise such as the Montreal Alouettes
-Running huge annual Google Adwords budget
-Facebook campaigns
-Newsletter automations
-Collaborating with experts/partners to create quality content blog posts
Q: What are the pros and cons of in-store versus e-commerce distribution? 
A: The big challenge that we are constantly working on is to transpose on the web the human touch that we find in the store. Customers seek ease of access, without neglecting this personalized touch they want. This is another part of our quality experience we offer the our customers.
In-Store :
+ Customer is guided
+ Customer experience is personalized
- High service expectations (requires more effort to move)
- Operating hours can limit the customer ft. work schedule
Online :
+ 24/7 access to their products
+ Access to 100% of the inventory / flavours
+Flexibility for the customer
+Larger market (Canada-wide + USA)
- Small shipping delay
- Large competition (must stand out)
Q: How did covid impact your business, was the brand already online? Did you revamp your website? and why?
A: The COVID-19 crisis was quite ¨scary¨ let's face it, it was unknown to everyone. When the very first announcement of major closures of businesses, training centers and non-essential services, no one knew what was going to happen. Our transactional website was already operational since 2016 and had experienced 2 platforms updates (as of March 2020). So, we were already one step ahead of the competition, but nothing was won. Overnight, physical sales fell drastically (by more than 50% - closing of training centers, shops, shopping centers). People who bought XPN quality had no choice but to turn to our online store to continue to source the products they were using. We quickly saw very strong growth in our online sales, which quintupled from what they were before the start of the pandemic in Quebec. This growth continued for more than two months and following the (gradual) reopening of the various businesses, growth of 60% was maintained thereafter - unprecedented for us. Given this growth, the platform we were using at the time could no longer provide: technical problems for the customer to finalize their shopping cart, unsuitable mobile version, constant frustrations, website constantly crashing due to high traffic, etc. We had no choice but to go ahead & invest in a whole new bulletproof structure and convert to Shopify. This is how we mandated Molsoft to create a complete tailor-made website for us. Only 5 months passed between our first meeting and the launch, including the heavy task of keeping entirely the SEO built during the last years and the complete history of customer orders.
Q: What is your source of inspiration on the daily? 
A: I have 2 answers for this Q. On the business-side, I am inspired by Ben Francis, the founder of Gymshark. I find him so humble and calm. His journey to enter & now dominate his market within a decade is simply unreal. I am a true fan of their work of art, based on the love for people and storytelling. I really connect with this and; this is probably the reason why I love so much the brand that he built of the past few years. But most importantly, my daily source of inspiration is my #1 fan, my mother, which have sacrificed so much for us during 20+ years so that we have access to private school & have a great education. My main motivation is there so that I can thank her for everything she has done for us & spoil her during her retirement.
Q: What marketing tactics have you undertaken over the years? and what has worked best and what has not?
A: Best marketing tactic: Being customer obsessed, 24/7. The customer has no valid reason to go / shop somewhere else: we offer premium quality formulas entirely manufactured here in Quebec with the highest standards regulated by Canada Health, orders are always shipped within 24-48 hours and we're laser focused on customer satisfaction with personalized attentions. We know where we're heading for the next decade and it's honestly pretty exciting. Our customer obsession is truly the reason why we keep having this amazing expansion. We are very fortunate to experience this, especially during these uncertain times, and that's why we're so grateful about it. If this can give faith to local businesses and entrepreneurs, here's your proof. Hold tight & keep believing.
A2: What has not worked for us: If we take a step back, the investment we did on highway billboards for our Burn-X formula release in the summer of 2019 wasn't really worth it. Not because it's a bad channel, but because we weren't ready to be there. It was too soon, the brand awareness for the amount spent could have been much more monetized somewhere else. Fast-forward 2 years later, Burn-X is now our all-time best-selling product in any category.
Q: Do you have any preferred partners? 
A: We have several business partners who do a great job, but beyond that, we are fortunate to be in touch each time with passionate and dedicated people. When I think of the amazing person who manages and optimizes all our advertising campaigns (Adwords, Youtube, Facebook), of our secret graphic designer who succeeded in realizing our wildest concepts with advanced technologies (used videogames and cinema), to the wonderful team at Molsoft who answers in record time every time to technical questions or web adjustments. Ultimately, that's the goal - nurturing great relationships with our partners, who over time have become part of the XPN family.
Q: For aspiring entrepreneurs, what would be the most valuable quality an entrepreneur should acquire? What advice would you give to young entrepreneurs starting an online store? 
A: Patience. And I include myself with this tip. These things take time, and we're only at the beginning of this journey. Focus on one thing, stop spreading yourself too thin. Create a momentum & maintain it. There's no such thing as overnight success, especially with all the competition happening online. You're a small fish in a big sea, so find a way to stand out.
An inspiring journey... to hear other inspiring journeys; head to our Youtube channel or stay tuned for our next virtual Shopify Meetup in October 2021. Let's keep on learning and growing!
The SoftSquad.